In Remembrance
January 3, 1936 – November 18, 2021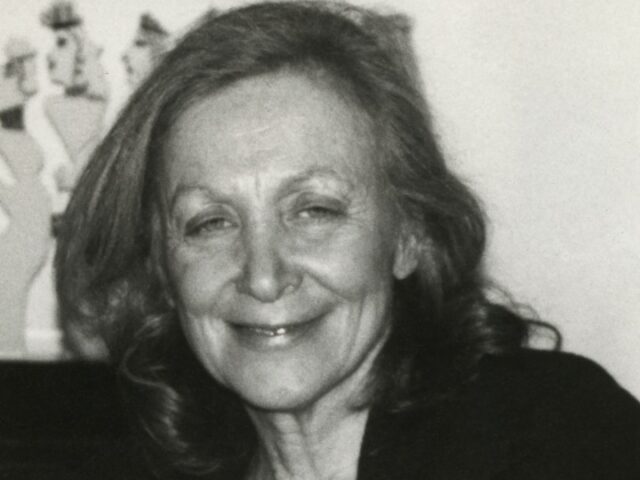 Mary Ellen Kaplan, philanthropist, patron of the arts and activism, above all, humanist whose generosity knew no bounds, died surrounded by friends and family at Beth Israel Hospital in Manhattan on Thursday, November 18th. She was 85.
Born on January 3rd, 1936 in New York City to Alice Manheim and Jacob M. Kaplan, Mary grew up in a family that fostered social awareness and dedication to the arts. She attended Dalton, followed by the Putney School in Vermont and Radcliffe College.
A lifelong New Yorker, Mary spent most of her life in various townhouses in the West Village, and over the years also owned property in Upstate New York, Nova Scotia, and Paris. Many of her homes were architecturally significant and it was often noted that their true brilliance lay in Mary's interior arrangements, imaginative and often extraordinary. She curated the rooms as theatrical spaces and changed them constantly, once hanging mid-century modern chairs upside-down from the first-floor ceiling of her townhouse.
Mary welcomed those who were overlooked by society, advocated for them, and took them under her wing. An engaging, highly literate, and articulate conversation-loving and exceedingly generous person, Mary was the center of a bohemian community of artists, would-be artists, and intellectuals from around the world, some of whom enjoyed the privilege of living in her residences for years, entirely rent-free.
She was an ardent supporter of literature, particularly poetry, and played a major role in establishing Poets House in Manhattan.  As a trustee of the J.M. Kaplan Fund, a New York foundation established by her father, Jacob M. Kaplan, Mary contributed to the arts and to a wide range of social causes.
Mary's wit, warmth, and disarmingly honest commentary will be remembered and cherished by all whose lives she impacted. She was an unconventional thinker who challenged  opponents, as well as a deeply compassionate friend.
Mary is survived by her sisters, Elizabeth Fonseca and Joan K. Davidson, her sister-in-law Edwina Sandys and many nieces and nephews.