In Remembrance
July 12, 1929 – December 19, 2022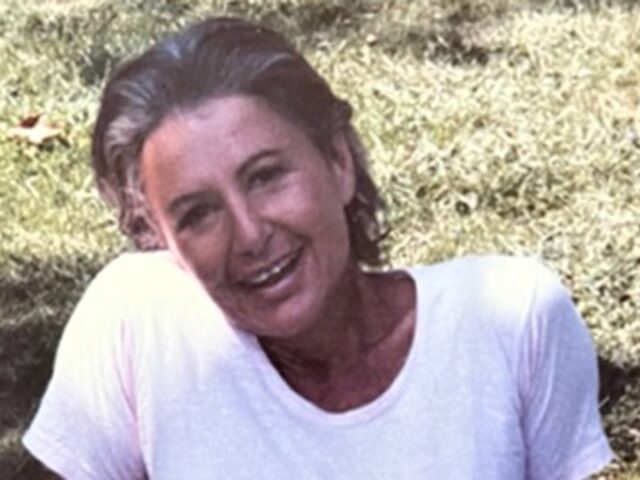 Elizabeth Kaplan Fonseca of East Hampton died on Dec. 19 of long-term Alzheimer's disease. She was 93.
Ms. Fonseca first came to East Hampton with her parents, Alice Manheim Kaplan, a scholar and art collector, and Jacob M. Kaplan, a businessman-philanthropist, when they had a house on the ocean, which burned down in 1954. Because her father also owned the old Seabury estate on Route 114, which he had bought for the surrounding farmland, her family said, Ms. Fonseca settled there with her first husband, the Uruguayan sculptor Gonzalo Fonseca, in 1958.
The couple persuaded her parents to return to that house, making it the family compound, which it remains.
She was born in New York City on July 12, 1929, and grew up in Croton-on-Hudson and then on the Upper East Side, attending the Hessian Hills School, a progressive school, and the Lincoln School. She earned a B.A. in English in 1951 at Radcliffe College. She was also one of the first campers at Camp Treetops in the Adirondacks. "All her life, she remained an effective advocate for progressive education, for learning by doing . . . particularly in her long and active involvement with the Bank Street School, which her four children attended," her family said.
As a girl, she was a fearless equestrian who competed as a jumper on the East Coast, including at Madison Square Garden, when she was just 11. When she was 16, at the end of World War II, she volunteered with the American Field Service and was sent to Belgium, where she and four other young women were in charge of 80 orphans and displaced children.
Later she worked at The New Republic in Washington, D.C., and then on the political campaigns of Adlai Stevenson and Henry (Scoop) Jackson. In 1955, she moved to Italy to study painting. She met Mr. Fonseca at a student canteen, where he asked her if she was American. When she replied yes, in English, he said, in Italian, "I'm also American, South American." Despite their having no language in common, her family said, the pair fell in love and lived together in Rome, Paris, Montevideo, and most of all, New York City and East Hampton. They were close to other artists and writers who'd settled there, including the architect Paul Lester Wiener and painter Ingeborg ten Haeff, the sculptor Elizabeth Strong-Cuevas, the writer Joel Carmichael, and the artists Ruth and Costantino Nivola. They separated in the mid-1970s.
Although Ms. Fonseca was an accomplished painter, she preferred to "champion the works of other artists," her family said, editing a full-color book (Scala Books/Archer M. Huntington Art Gallery, 1986) written by Guido Castillo on the painter Augusto Torres, the son of the modernist painter Joaquin Torres-Garcia, who had taught Gonzalo Fonseca. Their sons, Caio Fonseca and the late Bruno Fonseca, who died in 1994, studied painting with Augusto Torres. Ms. Fonseca also helped produce, with the Brooklyn Museum and Abbeville Press, a book on the work of her son, titled "Bruno Fonseca: The Secret Life of Painting."
After separating from Mr. Fonseca, she traveled around Tibet, and then married the writer Richard Cornuelle. In 1977 they built a one-bedroom wood-frame house in a field behind the old Seabury house, where, after her husband's death in 2011, Ms. Fonseca lived out her days.
She was a trustee of the J.M. Kaplan Fund, a charity her father founded, dedicated to historic preservation (the foundation saved Carnegie Hall from demolition), open space, farmland, city parks, wilderness, and social justice.
Ms. Fonseca used her voice in the foundation to save decaying synagogues in Venice (where she lived part of every year for decades), and, most passionately, for organizations in support of immigrants (including Terra Firma and the L.I. Community Foundation). She also sponsored undocumented Latin American immigrants on the East End, seeing them through their quest for legal standing. She occasionally housed young people on her property here and at her house in Greenwich Village.
Ms. Fonseca had a "talent for intimacy" and "loathed the culture of perfectionism," her family said. She didn't allow erasers when her children were small, or coloring books . . . she was a great cook who never followed a recipe and often made dinner for an unexpected multitude with "a ton of style and ease." She was extremely inviting, except when it came to exhibiting her work, which she hardly ever did.
She was proud of speaking French, Italian, and Spanish.
Friends remember her warmth, her fearlessness and feistiness, and her generosity.
Ms. Fonseca is survived by her sister, Joan K. Davidson of New York City and Germantown, her son Caio Fonseca of New York, her daughters Quina Fonseca of East Hampton and Isabel Fonseca of New York, and four grandchildren: Pablo Marvel, Isabel Marvel, Fernanda Amis, and Clio Amis. One niece and three nephews survive, as do three stepchildren: Suzanne Schutte of San Francisco, Peter Cornuelle of Michigan, and Jenny Krusoe of Los Angeles. Her brother, Richard D. Kaplan, an architect, died in 2016. Her sister Mary E. Kaplan died in 2021.
Ms. Fonseca was cremated.
The family has suggested memorial donations to the Central American Refugee Center, which provides legal services (Carecen.org); the Bridgehampton Child Care and Recreational Center, P.O. Box 1197, Bridgehampton 11932, and the Springs Food Pantry, 5 Old Stone Highway, East Hampton 11937.