In Remembrance
November 27, 1903 – May 14, 1995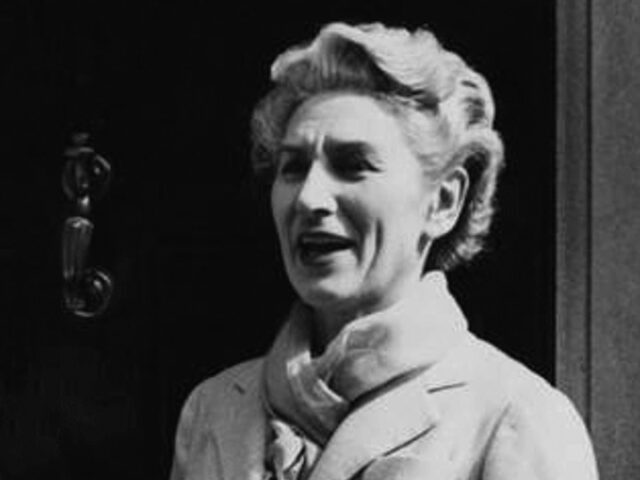 Alice Manheim Kaplan, an art collector and a leading supporter of the arts in New York City, died on Sunday at her home in Manhattan. She was 91.
Mrs. Kaplan was involved with New York City civic groups and with many museums throughout her life. In 1982 she received the Mayor's Award of Honor for Arts and Culture.
She was born in Budapest in 1903, and two years later her family moved to New York City, where she grew up. She attended Teachers College of Columbia University but left school to marry in 1925. Years later, she resumed her studies and received a master's degree in art history from Columbia University when she was 63.
For 10 years, from 1967 to 1977, she was the president of the American Federation of the Arts, where she developed many traveling exhibitions and produced an educational film, "The Art of Seeing." She also served on many boards, including those of the Museum of American Folk Art and the Whitney Museum of American Art.
She headed the advisory council for the department of art and archeology at Columbia University. She was also a member of the visiting committee of the Fogg Art Museum at Harvard University and served on visiting committees at the Museum of Modern Art and the Metropolitan Museum of Art. She was on a committee to save Cooper Union Museum, now the Cooper Hewitt National Design Museum.
With her husband, J. M. Kaplan, a financier who founded the J. M. Kaplan Fund in 1945, she was instrumental in the campaign to save Carnegie Hall when it was threatened with demolition in 1960. She was married to Mr. Kaplan for 62 years, until his death in 1987.
Although she insisted throughout her life that she wasn't a collector, Mrs. Kaplan was known for her extraordinary eye and flair. She often bought artworks before the artists were discovered.
On one occasion, browsing through an antique shop, she spotted a neo-classical drawing and bought it for $200. When she returned home and began researching the drawing, she discovered it was a long-lost preliminary study for Jacques Louis David's "Oath of the Horatii," which hangs in the Louvre.
Mrs. Kaplan also bought works by artists like the American painter Ammi Phillips and the Austrian artist Egon Schiele before they were well known. She discovered Schiele's work quite by accident. When she got off the elevator of the Fuller Building on the wrong floor one afternoon, she spotted some drawings by the artist, which she promptly bought. "That's how the collection grew," she once said. "Often the result of chance and circumstance rather than a systematic approach."
Mrs. Kaplan was known for her great style as a hostess, entertaining at her homes in New York City and East Hampton, L.I. In her spare time she was also a portrait painter and pianist.
She is survived by two brothers, Paul E. Manheim of New York City and Frank J. Manheim of London; a sister, Louise Espy of Manhattan; three daughters, the former State Parks Commissioner Joan K. Davidson, Elizabeth K. Fonseca and Mary E. Kaplan, all of Manhattan; a son, Richard D. Kaplan of Manhattan; seven grandchildren, and 12 great-grandchildren.