Long Island/Unaccompanied Minors Panel Discussion
New York, NY (June 11th, 2018) – More than 60 concerned citizens and fellow funders attended our panel discussion, co-hosted by Unbound Philanthropy, "From the Frontlines: Protecting Immigrant Youth from Gang Violence and the Deportation Machine".
Since 2014, Long Island has received more than 8,500 young immigrants who were resettled as unaccompanied minors. These teenagers seeking asylum not only grapple with the emotional wounds of the circumstances that brought them, but also with the challenges of integrating into their new communities in the face of an unwelcoming environment created by segregation and poverty.
Moderated by the New Yorker's Jonathan Blitzer, each panelist shared their experiences working on the ground with immigrants and on Long Island. Walter Barrientos (Make the Road) explained the charged anti-immigrant climate of Long Island, Desireé Hernández (Safe Passage Project) offered the legal perspective, Sergio Argueta (Strong Youth) gave an impassioned account of his own youth and how gangs are not a new problem, while Alan Shapiro (Terra Firma) discussed concerning pediatric trends that have arisen in immigrant communities as a result of the fear and rhetoric as well as the anti-immigrant policies. We also heard from one of Safe Passage Project's clients who, thanks to their work, was able to stay at home in the U.S. and graduate high school. The conversation highlighted the dire challenges faced by immigrant youth and their families because of the increasingly anti-immigrant policies that continue to criminalize foreign-born young people. The diversity of experiences offered guests a more nuanced understanding of the situation and we are incredibly grateful to all of those who came. J.M. Kaplan Fund and Unbound Philanthropy will continue to work with L.I.-based organizations not only to provide monetary support but to make a stronger case among the larger philanthropic community to invest in local leadership in the region.
If you would like to learn more, we encourage you to visit their respective websites as well as Long Island Community Foundation and our recent grantee, Al Otro Lado.
If you have any questions, please do not hesitate to email socialjustice@jmkfund.org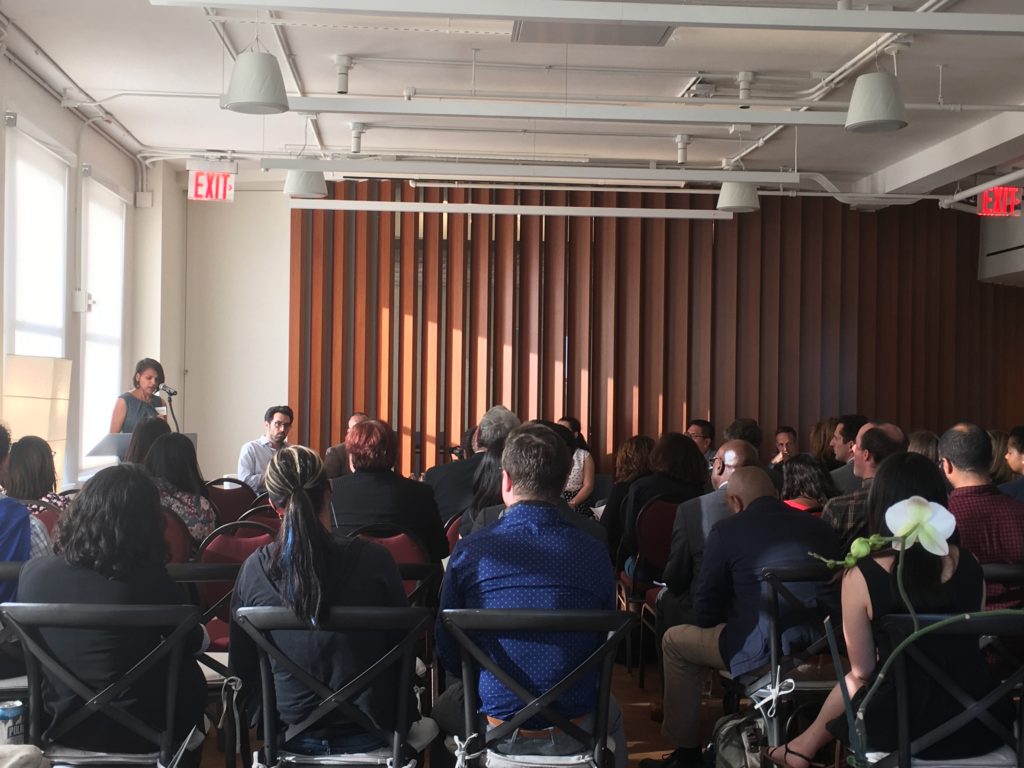 Social Justice Program Director, Prachi Patankar, welcoming a full house.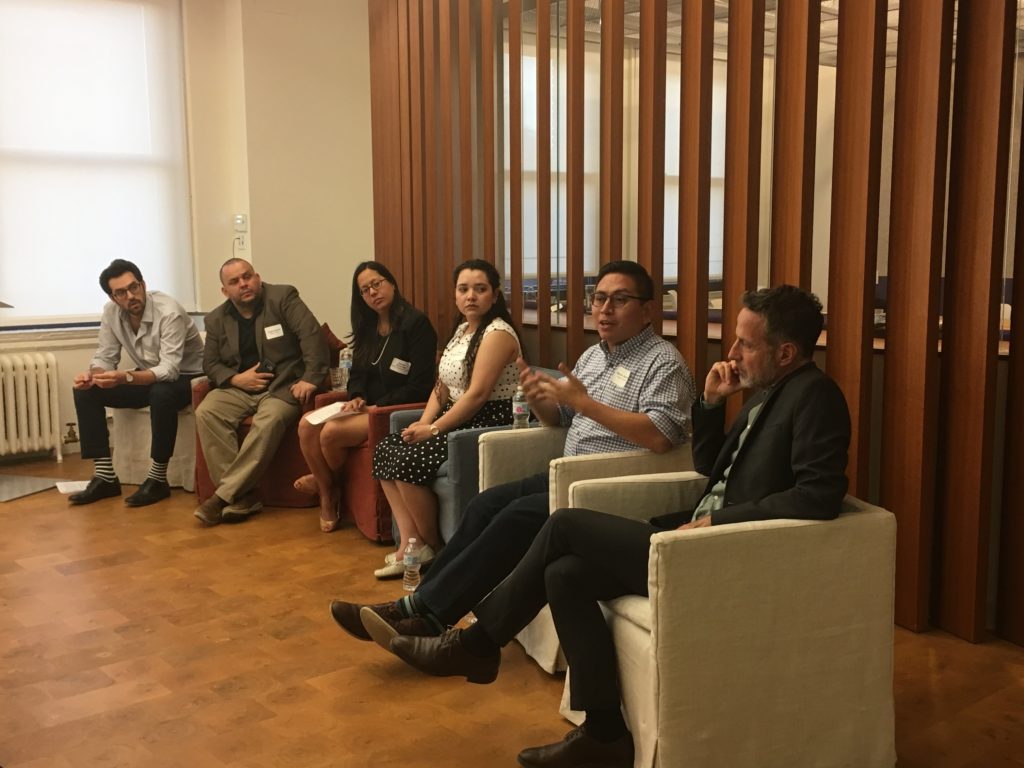 From left to right: Jonathan Blitzer, Sergio Argueta, Desireé Hernández and her client, Walter Barrientos, and Alan Shapiro.